Fighting Games
The Games Listed below are 100% virus free and has been tested on Windows XP and runs fine. All the games listed below are full version and are totally FREE to download from here. Some Games are big in size so i have divided them into parts. To play those types of games, you first need to download all these parts and then extract those parts in one folder with some good extractor like Winrar. You can download Winrar from here.
Dragonball Z Budokai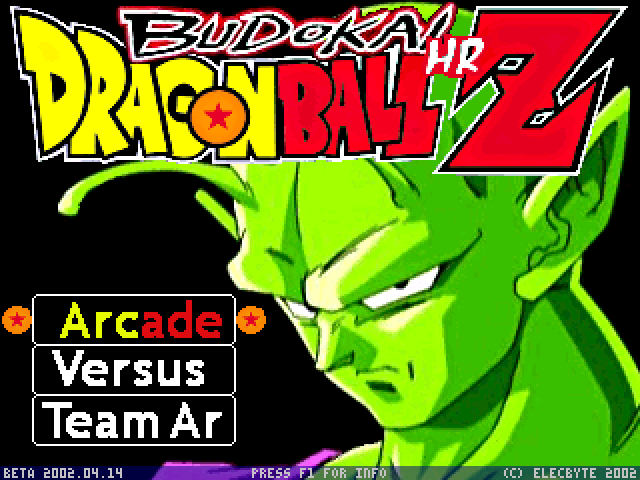 Dragonball Z Budokai is fighting game consisting of characters from the all the series of Dragonball. You have a choice between more than 30 characters in this game and you can even choose the field where the battle with take place. This game has a good gameplay and graphics and is also available here for free download.

System Requirements
Win 98,XP,Vista or 7
Processor: Pentium III
RAM: 128 MB
Video Card: 8 MB
DirectX Version: 8.0
Hard Drive Space: 600 MB
Click on the "Skip Ad" button present at the top right corner of the screen to start the download after clicking on the download buttons.
If you are having trouble or is unable to download games from this site, then click here



The Game is split into four parts. You need to download all the four parts to play the game.

REMEMBER YOU'LL NEED TO DOWNLOAD ALL THE FOUR PARTS TO PLAY THE GAME ELSE IT WON'T RUN.

Download buttons for the four parts are provided below.


| | |
| --- | --- |
| Download First part from here | |
| | |
| --- | --- |
| Download Second part from here | |
| | |
| --- | --- |
| Download Third part from here | |
| | |
| --- | --- |
| Download Fourth part from here | |
| | |
| --- | --- |
| Click the button to go back to Fighting section | |
Screenshots of Dragonball Z Budokai
Click to enlarge


Gameplay of Dragonball Z Budokai

No Gameplay available right now